We help yoga professionals with their online communications. Partnering with us allows you more time to teach classes, run retreats or simply get back to your mat! You can count on Sites For Yogis to deliver:

EVERYTHING YOU NEED. NOTHING YOU DON'T
No two projects are the same, so we tailor our services to meet your needs. Need a new logo and some copywriting? Great…We've got you covered. If not, don't worry…You won't pay for those services. We can help you with a lot of your marketing challenges. Read on to get some ideas about what you want, and then let's have a conversation about making it happen.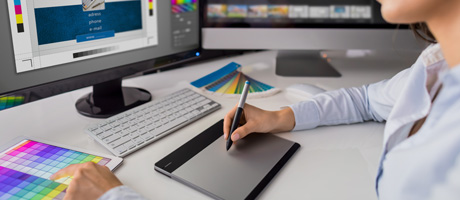 Website Design
A website that wows is flat-out essential for winning new business. It's the difference between in-demand and…invisible. Fortunately, building sites that help businesses grow is our specialty. Think of us as your guru for online marketing.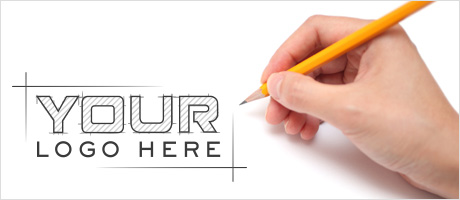 Logo & Brand Identity Design
The first impression is often created by your logo and brand identity—it's your company's visual DNA. We'll help you create a memorable brand that is uniquely you and resonates with your audience.
Print
Print can be a powerful driver of traffic to your website. Let us help you with everything from beautiful business cards that impress to brochures and signage that fill the studio or book the retreat.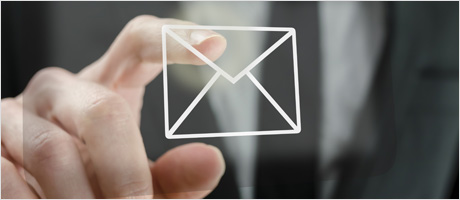 Email Marketing
Compelling email messages sent directly to your target audience can provide you an ROI like you've never seen. No printing or postage costs involved—just powerful marketing that gets results.
SEO & Social Media
Trying to get to the top of Google or connect with your potential customers on social can feel like a complex game you don't have time to master. We get it—and we can help.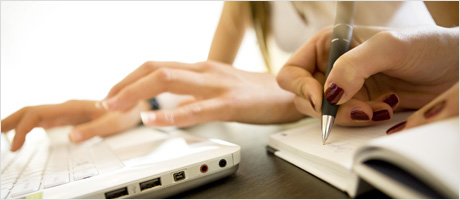 DIY Coaching
Got some experience in building websites and looking to do it yourself? Great! Our coaching packages help you clarify strategy, identify your target market, track the effectiveness of your communications and so much more.
WHETHER YOU'RE READY TO ROCK OR NOT QUITE SURE
IT ALL BEGINS WITH A SIMPLE CONVERSATION
BENEFIT FROM
OUR PROVEN PROCESS
Establish Scope
We begin by getting clear about the goals you have for your business and then help you develop a strategic plan for getting it done. This allows us to get crystal clear about budget, timing and deliverables.
Collect Assets
"The design serves the content." We will work with you to create or formalize your brand, establish the tone for your messaging and help you organize the content we will bring to life online.
Interface Design
You will receive JPG comps of your new website design to review and approve. This ensures you'll LOVE your new website before we ever write a line of code.
Website Development
The approved interface design is built out into a modern, clean, responsive WordPress website. You will receive a link to the development site so you can review and approve progress every step of the way.
Training & Go LIve
We take the time to train you on managing and maintaining your site to keep it accurate and fresh. We also handle all go live efforts allowing you to confidently launch when you're ready.
Ongoing Support
Not interested in learning how to update your website? No problem. Our flexible Service Plans come with a range of support options to meet your specific needs.
CHECK OUT OUR
FEATURED PROJECTS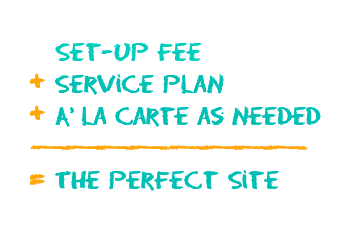 Clear up-front pricing, is that so much to ask for?
Not with Sites For Yogis. We pride ourselves on standing behind the quality of our work and the tremendous value we deliver. Our pricing structure is clear, up-front and tailored to you. Our clients have different needs in relation to their marketing communications. Some have an established brand, some don't even have a logo. Some want and aggressive SEO campaign, some don't even care to know what that means. That's how we like it. We are cool with wherever you're at and will tailor our services to meet your goals. Get all the talent and services you need, without paying for those you don't. Sweet huh?
1. Initial Setup Fee
The cost of your new website starts at $2,495 and is based the scope of work needed. We partner with you to clarify your goals and build a clean efficient site to showcase your brand. Getting clear about cost begins with a simple conversation.
2. Annual Service Plan
We offer three different Service Plans. There is no need to pick one until your project is well under way. This gives you plenty of time to ask questions, learn about the different options and pick a plan that's right for you.
3. A La Carte as Needed
No two projects are the same. We offer a full suite of creative services all rolled up into one reliable vendor. Browse our Gallery to get some ideas for what you want and then let's have a conversation about making it happen.
Big Agency Quality. Small Shop Service.
Print, web or video…We see them all as an opportunity to tell your story. We tell it in a way that compels people to take action. We usher rough ideas from concept to reality. We're fiercely dedicated to our awesome clients and to producing stunning communications on time and within budget. We make great ideas come to life and we'll use our knowledge, insight and expertise to make sure your project is a success.
"I am a yogi and was for over a decade before deciding to merge my passion for my practice with my vocation as a multimedia designer. SFY is made up of like-minded people who 'get it' and you can count on us to be your trusted communications partner."
– Patrick North, Founder